By John A. Wott, Director Emeritus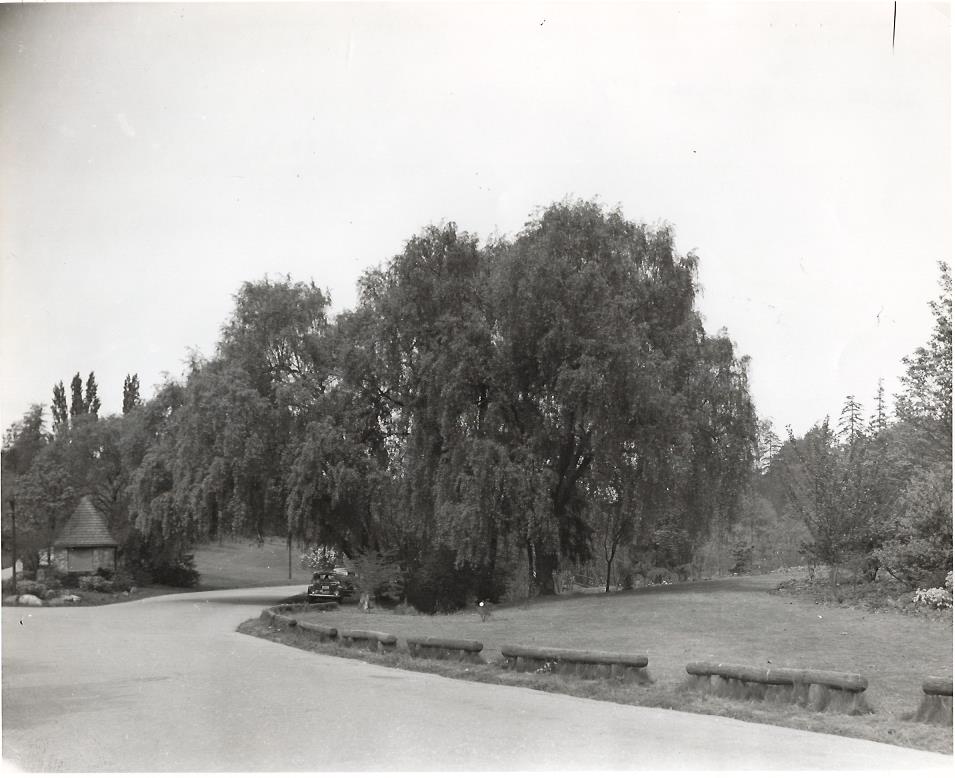 This view looks from Lake Washington Boulevard toward the southern end of Azalea Way. The photo was taken by H. G. Ihrig in May, 1944. It shows the opening of Arboretum Creek along Azalea Way as it flows north from the culvert under Lake Washington Boulevard. Note the large weeping willow trees as well as the large open grass path we all know as Azalea Way. The wooden bollards with the long grass growing under them are also noteworthy of the time.
On the extreme left is the entrance to East Interlaken Boulevard. The small kiosk located at the intersection was built by the Works Progress Administration crew. The kiosk was later destroyed and removed.
The intersection appears much the same today, with a few minor changes. Besides being widened, formal concrete curbs along Lake Washington Boulevard have been added.