By John A. Wott, Director Emeritus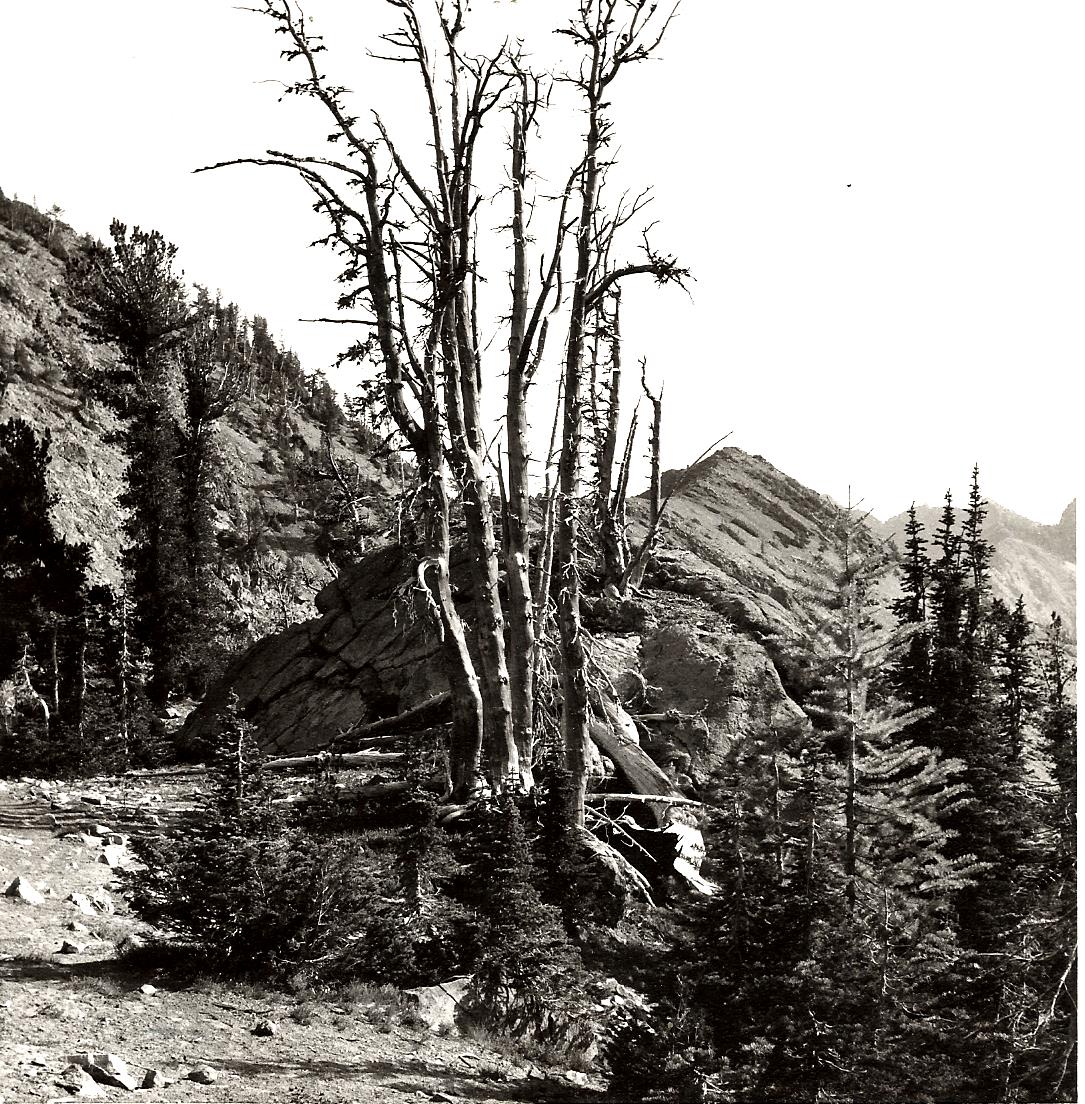 This picture is one of 30 mounted black-and-white photographs showing native (NW) coniferous trees (and a few junipers also). Brian O. Mulligan, then Director, Washington Park Arboretum, prepared these as an exhibit for the Royal Horticultural Society's Conifer Conference, London, England, October 5 – 9, 1970. The photos were taken from 1949-1969 by Brian on his hiking trips, with wife Margaret, to various Western States from California to Wyoming. This specific picture is labeled "Living and dead Whitebark pines on pass leading to Ingalls Lake".
Brian personally mounted and prepared the photographs and took the display to London. Brian was an active member of the Conifer Societies during his lifetime, and those groups often visited the Arboretum. In 1986, the bulk of the pictures were hung in the Dean's (Director's) Conference Room in Anderson Hall where they proudly reside today. They were specifically directed to the attention of Dale W. Cole, associate dean, College of Forest Resources, and the new exhibit was supervised by Steve Archie, College Administrator. Margaret can be seen in many of the photographs.